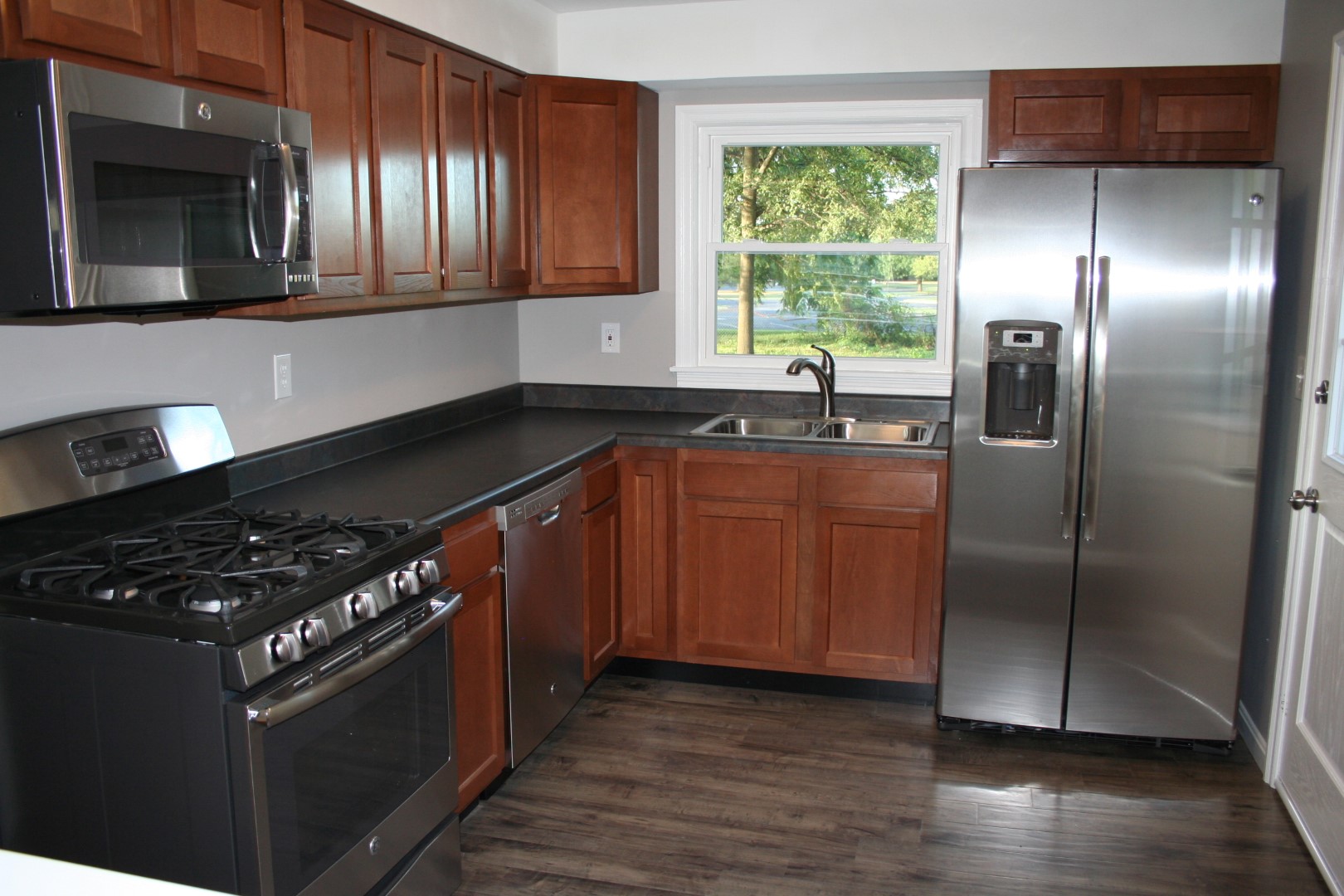 Best Appliances For Rentals
Choosing the right appliances for your rental property can have a significant impact on your rental income. Rentals specifically need quality appliances that are both reliable and durable but also don't cost a fortune. These appliances may live through a couple different renters (if you're lucky) and must endure a lot of wear and tear.
At Freedom Property Group, we are proud to provide quality appliances in each of our rental properties. We specifically choose appliances that are a step above in style and quality for the value. We prefer stainless steel…
Here's a list of the some of the best appliances for rentals in our experience.
Best Refrigerator for Rentals:
When choosing a refrigerator for rentals, we always prefer look clean look of stainless steel doors. We also make sure to consider size. Many renters are young families or students, and need lots of room, so a full size fridge is a must.
Best Fridge for Tenants
G.E. 17.5-cu. ft. Top-Freezer Refrigerator – $800
Why we love it: The features! This refrigerator comes with an icemaker. This may not seem like much, but to a renter, it's a great bonus! The Energy Star certification is another great feature for tenants an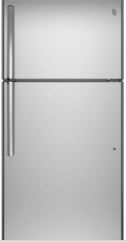 d landlords alike.
Best Ovens for Rentals:
Best Electric Range
Samsung 30in 5.9-cu. ft. Electric Range with Self-Cleaning Convection Oven – $650
Why we love it: We love the clean look of the flat top electric range, and with a variety of cooking modes and 5-burners, there's nothing to really complain about. It comes with enough space in the oven to fit a variety of cooking sheets and pans. Although we don't always put self-cleaning ovens in our rentals, this model also has an available 20-minute self-clean cycle which owners love to help with maintenance over time.
Best Gas Range
Whirlpool 5.0 cu. ft. Gas Range with Self-Cleaning Oven – $480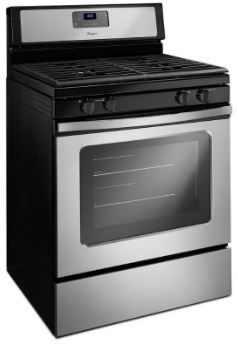 Why we love it: Although we prefer the seamless look of flat top electric ranges, this oven a great option for gas powered cooking. The edge-to-edge cast-iron grates add extra cooking space and help to prevent slips and spills. The oven is large, self-cleans and comes with a storage drawer. At a price-tag under $500, this oven is a great option for rental properties.
Best Dishwashers for Rentals:
Dishwashers are a necessary evil as a landlord because tenants really appreciate having one. Noise level is the most important factor when choosing a dishwasher. For tenant satisfaction, don't buy anything above a 55-decibel dishwasher.
Best Priced Dishwasher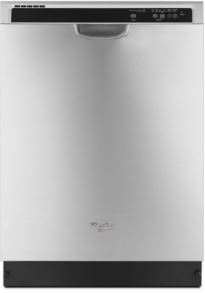 Whirlpool 55-Decibel Built in Dishwasher -$280
Why we love it: This dishwasher comes with all the standard features, an Energy Star certification and a 4.5 customer satisfaction rating. Priced under $300, it's a no-brainer why we love it and you will too.
Best Washers & Dryers for Rentals:
While we don't always include washers and dryers in our rentals, many of our properties are close to major universities here in Louisville. Since many of our renters are college students, we go the extra mile to provide them with laundry facilities. Here's some we recommend.
Best Stacked Unit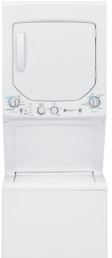 GE Electric Stacked Laundry Center with 2 cu. ft. Washer and 4.4 cu. ft. Electric Dryer – $1,099
Why we love it: This compact stacked unit is able to handle pretty large loads and quietly, at that. It comes with a water saving, auto-load sensing technology that fills the washer up with the right amount of water based on the load. This can add up to big utility savings over time for tenant and owner.
Most Reliable Washer & Dryer for Rentals
GE Top Load 3.8cu. ft. Washer and 7.2cu. ft. Dryer – $360ea.
Why we love it: Users rave about the reliability of this set. With large bins capable of handling both heavy duty and delicate loads, this set is perfect for rentals. Whether you go with gas or electric you'll still get this set for under $750